Sudden Cardiac Arrest Is Not on Consumers' Radar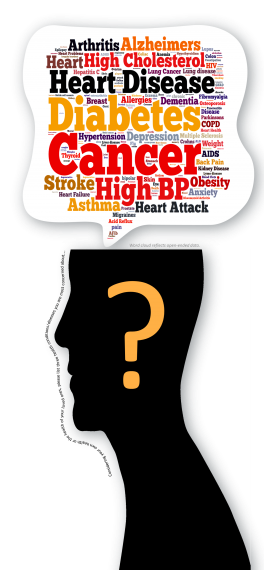 More than 350,000 people are affected by sudden cardiac arrest outside hospitals each year in the U.S., and most victims die, but the life-threatening condition is not on consumers' radar, according to a study conducted for the Sudden Cardiac Arrest Foundation by global strategic marketing and research firm, StrataVerve. Their baseline study was presented at the American Heart Association Resuscitation Science Symposium in 2016. The innovative research may be the first of its kind since it applied consumer research thinking to determine where sudden cardiac arrest fits in the hierarchy of healthcare concerns among the general public.
Fielded in November 2015, the research consisted of online quantitative surveys of a representative sample of 1,000 U.S. respondents, plus a benchmark sample of 200 respondents from King County, Washington, an area recognized for its high cardiac arrest survival rates. In addition, qualitative interviews were conducted among tourists from multiple states in Orlando, Florida.
Although sudden cardiac arrest is the third leading cause of death in the U.S., researchers found that cancer, diabetes and heart disease are the top three healthcare concerns among consumers. Few respondents mentioned heart attack as a concern and no one mentioned cardiac arrest.
Study findings also suggest there is considerable confusion about the difference between heart attacks and cardiac arrest, which may be contributing to public apathy. There was even confusion among those who have taken a CPR course as to when to use it and why.
When survey participants were introduced to a basic definition of cardiac arrest and the importance of bystander intervention, however, interest in learning CPR and how to use automated external defibrillators increased dramatically. What motivated respondents most was the fact that sudden cardiac arrest can happen to anyone at any time, and the fact that immediate CPR can double or triple survival rates.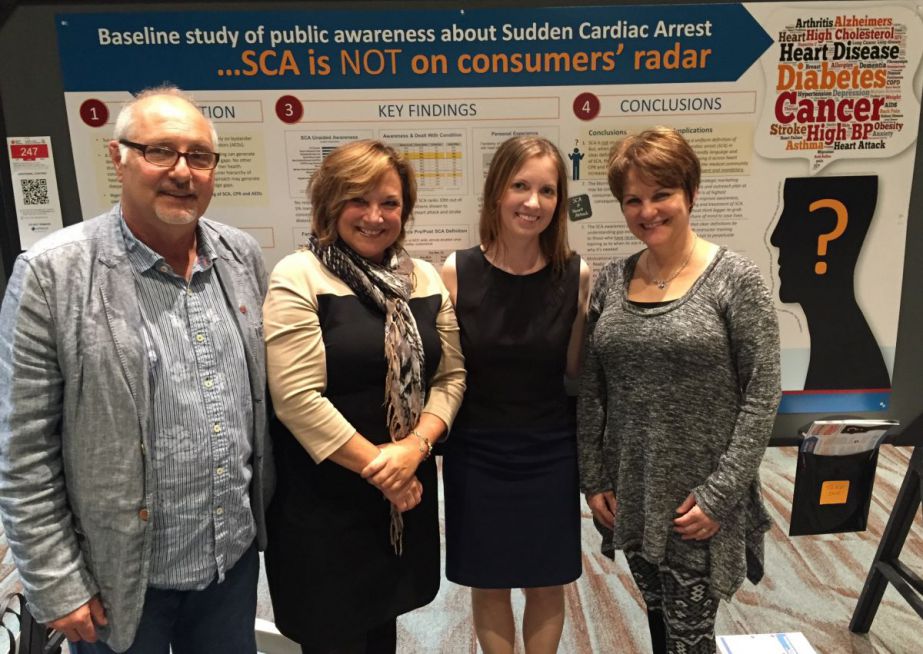 "Our research indicates there is an urgent need to create a uniform definition of sudden cardiac arrest in layperson-friendly language and to use it consistently across organizations, the medical community, and the media," said Mary Newman, MS, of the Sudden Cardiac Arrest Foundation. "An integrated marketing, communications and outreach plan at a national level is of utmost importance if we are to increase survival from sudden cardiac arrest."
Jennifer Chap of StrataVerve has a personal connection to the cause. She helped save her husband Rick's life when he collapsed at their home in 2012. Alerted by their cat Buddy that something was wrong, she found Rick, called 911, and, with dispatcher assistance, provided CPR until EMS arrived. "When Rick arrested, I too was unaware of sudden cardiac arrest in seemingly healthy people," she said. "So, I was driven to apply my research expertise to learn how many others like me would be unaware, and what will motivate a person to be prepared to save a life."
See abstract in Circulation here. See news release here.
---
In-Depth Interviews
As part of this study, in-depth interviews were conducted in Orlando, Florida among 10 respondents, ages 19-63, from six states. These interviews provide some glimpses into public awareness about sudden cardiac arrest.
Knowledge Gaps
CPR Perceptions and Myths
Impact of Clear Definition of SCA
Motivation to Learn Post Definition
---
Acknowledgments: The Sudden Cardiac Arrest Foundation gratefully acknowledges StrataVerve for conducting this research on a pro-bono basis, and acknowledges its partners for their contributions including: Survey Sampling International for their generous discount on the national online sample; Strategic Artifex for their preferred rates for qualitative recruiting and interview facilities; and Dan Beckmann for his non-profit rate to video one-on-one interviews and his volunteer work in editing the clips.