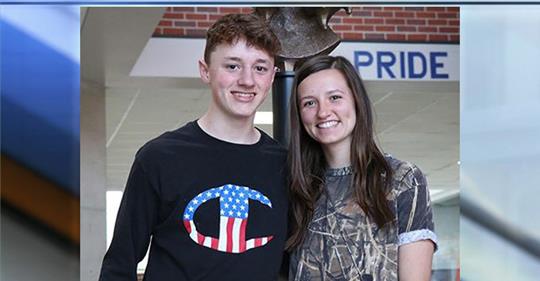 OLATHE, KS--Two Olathe East High School students are being credited for saving their father's life by performing hands-only CPR.
Seth and Claire Johnson were home during a recent snow day when their father, Mark Johnson, suddenly went into cardiac arrest.
"I heard my brother yelling my dad's name," said Claire, an Olathe East senior. "My dad wasn't responsive, he was turning purple. Signs that he wasn't just asleep."
The siblings immediately started chest compressions and called 911.
"We called 911 and pulled him off of the couch," said Seth, a freshman.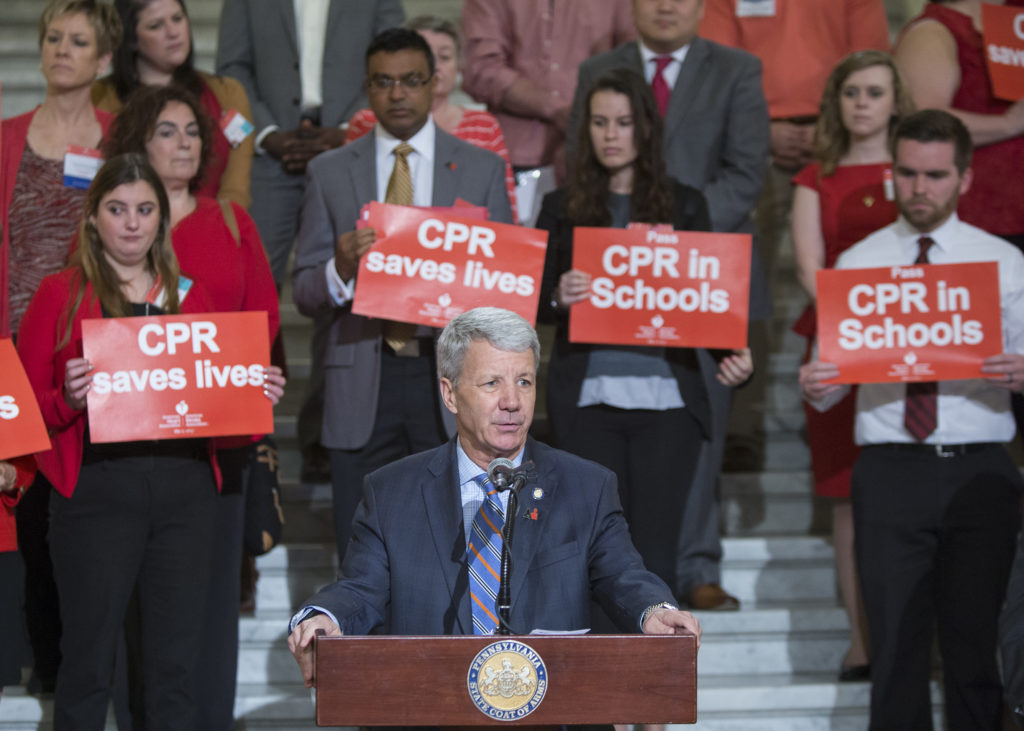 The Pennsylvania Senate today unanimously passed legislation aimed at saving lives through greater education and training in cardiopulmonary resuscitation, according to Senator Tom Killion (R-9), who sponsored the measure.
Senate Bill 115 would strengthen academic guidelines in schools for CPR training in grades nine through 12, while adding hands-only CPR instruction to Pennsylvania's education curriculum.
"This bill will greatly expand lifesaving CPR training in Pennsylvania," said Killion. "If this becomes law, future generations will better learn how to administer CPR while attending high school. This has the potential to save countless lives for years to come."
The Pennsylvania State Senate Education Committee will be meeting this afternoon to consider Senate Bill 115 (Killion, R-Delaware), which will require CPR education in public, private and parochial school grades nine to 12 no later than the beginning of the 2019-2020 school year. The instruction must be hands-on and include information about automated external defibrillators.