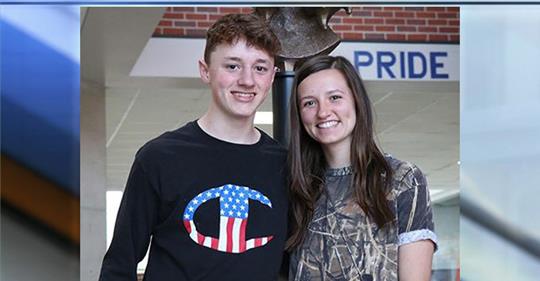 OLATHE, KS--Two Olathe East High School students are being credited for saving their father's life by performing hands-only CPR.
Seth and Claire Johnson were home during a recent snow day when their father, Mark Johnson, suddenly went into cardiac arrest.
"I heard my brother yelling my dad's name," said Claire, an Olathe East senior. "My dad wasn't responsive, he was turning purple. Signs that he wasn't just asleep."
The siblings immediately started chest compressions and called 911.
"We called 911 and pulled him off of the couch," said Seth, a freshman.